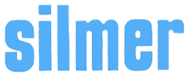 Producer of silica cristobalite & aggregates clear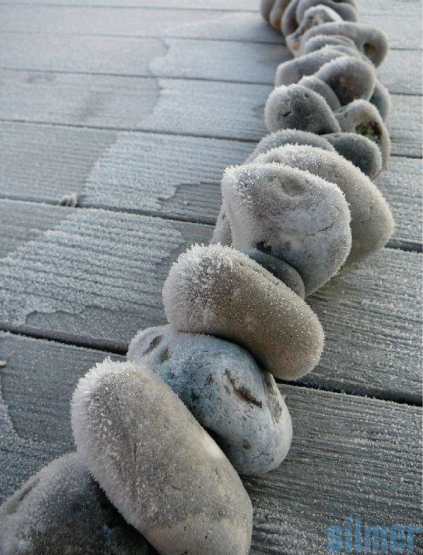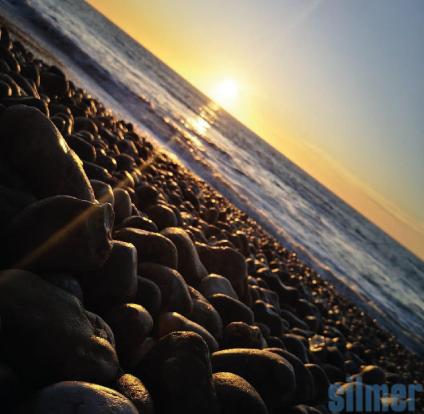 The company specialises in the manufacturing of silex and comprises one quarries.
There are two processes of calcination used to obtain the two different product lines: 
            1. Silex (Silice Cristobalite)
            2. Light Granulates
Silice Cristobalite
The first quarry is located in a public coastal area and produces about 30 000 metric tonnes per annum. These blue silex tonnes, also called ceramic stones, are composed of 99% pure silica and, after calcination at 1600°C, an extra white cristobalite is obtained..
The main properties of the cristobalite silex are the following :
Absolute density of 2.24 (compred to 2.65 for raw silex)
Exceptionally white

Relatively hard (7 Mohs)

Chemically inert with respect to acids (except Hydrofluoric acid)
Very low thermal expansion coefficient of between 300° and 1000º Celsius
Excellent insulating properties and the ability to withstand low freezing temperatures
Low porosity
 Silex (Silice Cristobalite) Products:
« GRENETTE » : Available in 8 different sizes from 0 to 10 mn.
« MINIGRAINS » Available in sizes from 3 to 250 mn.
The products can be used for many diferent applications, such as :
facade coverings
paint for roads
composite for industrial flooring
fire proof products
Light Granulates
This type of silex comes from an inland quarry yielding 55,000 metric tonnes per annum and, having been buried for thousands of years, contains less silica.
Calcination is carried out at 1000° Celsius and, after calcination, pulverization, and sifting, a granulate is obtained that is less white than Cristobalite. This product is marketed as "GRANUBLANC".
"GRANUBLANC":
The size of the granules range from 0 to 2 mm to 8 to 10 mm, and have the following properties:
anti-slip
retro-reflective material
The ability to withstand low freezing conditions
This product has many uses such as, the production of pavements, garden decorations, and aquaria.
It is also used for roadway applications. For that use, Granublanc is sold under the name "GRANUSIL".
Additionally, from the calcination of oxidized silex at 1000°C, a pink aggregate is obtained that is sold under the name "GRANUROSE"; this product is mainly used for decorative purposes.
The Sales
Learn more
The Upper Normandy coastline is made up of chalk cliffs containing layers of silica. The rough weather combined with the action of the waves causes the cliffs to erode and slip into the sea.
This eroded material is carried to the North by the tides, right up to the south part of the bay of the Somme, where they have been deposited, for more than 5,000 years, in ridges parallel to the shore.
Since the second half of the 19th Century, these stones of blue silex called « Ceramic Rolling Stones », which have a very high silica content (more than 99% of SiO2), have been used for the manufacture of tiles as charge in the powdering mills, or, after calcination, directly incorporated to the ceramic paste.
1928 to 1992
It was in Cayeux sur Mer in 1928 that Victor Sanson set up his plant for calcining pebbles, transforming flint into cristobalite silica at 1500° Celsius.
After having been mainly a supplier of the ceramic industry, in 1955 the company moved towards other outlets, in particular towards precision foundry or household products (with among others LEVER for the manufacture of scouring powders).
In 1962 the company began marketing silica in grains, under the name of « GRENETTE » a white aggregate intended for the concrete industry. Exports then developed to Northern Europe.
In 1965, the company introduced pebbles to the market which had been calcinated at 900° Celsius. These white aggregates called « GRANUSIL » were intended for the road industries.
IIn the years 1974 / 1975 , the company developed new products from the calcination of coast pebbles at 1600° Celsius. These aggregates called « GRENETTE » and « MINIGRAINS » are formulated for use in the sectors of paints, thermoplastics, special concretes and became essential mineral fillers for their chemical and mechanical advantages.
In 1982 the company, then managed by the Sanson family, was taken over by five company executives and became the SILMER Company.
New products then appeared, such as « GRANUROSE » which still calcined silica but with a pinkish hue, intended for buildings and urban development.
In December 1992, the GAGNERAUD Pere et Fils group took control of the SILMER Company and provided the resources, both technical and financial, necessary for its continued industrial development.
Since then, Silmer's vocation is to develop new markets as well as new applications in collaboration with its partners.
The company today :
The company is part of the Gagneraud group
employs 30 people
exports 70%
achieves a turnover of 5.2 million €uros (in 2019)
ISO 9001 version 2015 certified>/li>
CE marking 13043
Production 15,000 T of cristobalite silica calcined at 1,600 ° C:
Grenette
Minigrains
Artic
55,000 T of clear aggregates calcined at 900 ° C:
Granublanc / Granusil
Granurosis
20,000 T of non-calcined products:
Round pebbles
Decorative sea pebbles
Gravel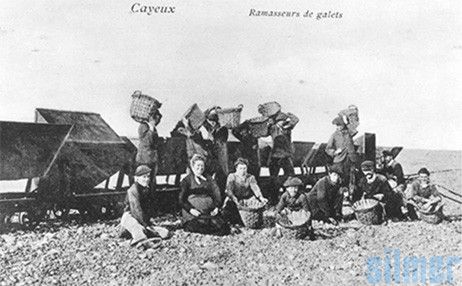 We export

to the following countries
---
Germany
Belgium
Denmark
Spain
Great Britain
Ireland
Italy
Luxembourg
The Netherlands
Poland
Malta
Czech republic
Russia
Sweden
Switzerland
Republic of Tunisia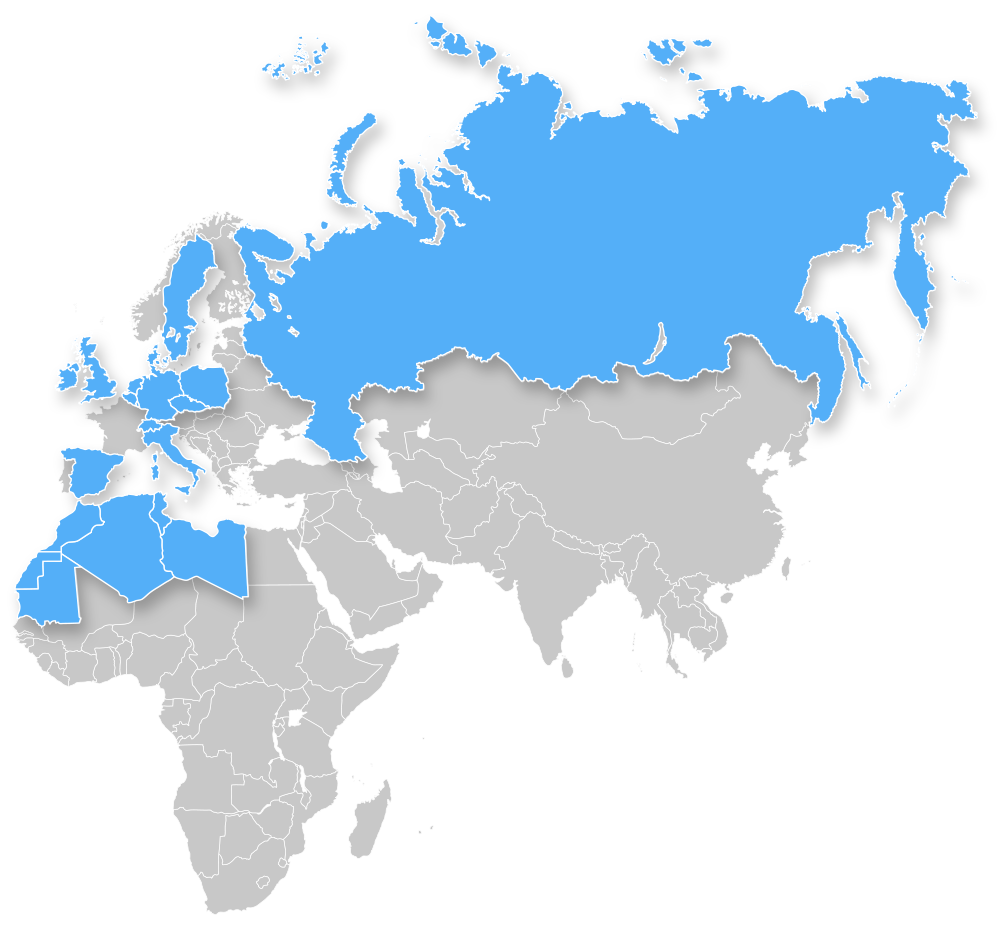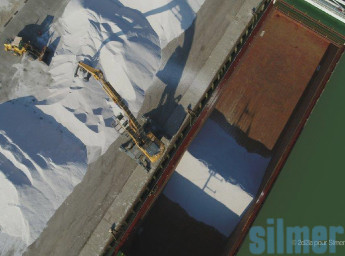 Maritime
1. Bulk vessel | 2. Container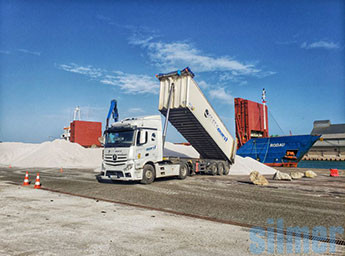 Road
1. Dumpsters | 2. Tanks | 3. Pallets